Seedboxes Built by Power Users
Affordable and Secure Seedbox made for you
High-speed with unlimited downloads, all activities hidden
from your ISP.
Choose The Perfect Plan For You
Iseedfast brings you reliable seedboxes at an affordable price
24×7 Support | Plex Integration | Free VPN | Unlimited Torrents | Super-fast Speed | 20+ Apps
We work to make your Seedbox experience better
Years Of Experience
As Developers and Users
Seedbox Deployed
And still counting
Cups Of Coffee
Fuel for our engines
Happy Clients
A Solid Community
What makes us the best Seedbox service ?
No other Seedbox service offers the premium features like
Iseedfast does.
Save 77.31% with Iseedfast Best Seedboxes at Affordable Price
Plus 7-day refund Policy, No-Questions-Asked
We believe in constant improvement.
We're Constantly Improving Our Seedbox
With Iseedfast, you do not have to worry about any logs, contracts or ISP's. You will enjoy full privacy with us. Our Seedbox product is built with your security & anonymity in mind.
Excellent network performance, low latency, maximum availability, and protection from cyber-crime activities. Real value for your money.
What Is at the heart of Iseedfast?
Our core principles to provide better Seedbox
What Our Clients Say About Us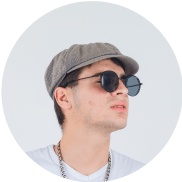 Good servers to seed your torrents . I can reach good ratio's easily.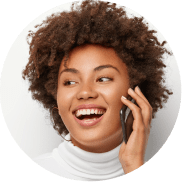 The easiest seedbox setup, almost 0 learning curve.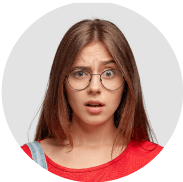 Installing apps is so easy , If you don't want to manage your own servers I would recommed you Iseedfast.

Frequently Asked Questions
HOW DO I GET MY REFUND?
We have a 7-day refund policy, no questions asked. You will receive the payment in the same account which you used to pay.
HOW LONG WILL IT TAKE TO GET MY TICKETS ANSWERED?
Our team is active 24/7 and we reply usually with 1 to 2 hours.
HOW CAN I GET IN TOUCH WITH THE SUPPORT TEAM?
We have a ticket system using which you can raise major issues and if you have any doubts you can use our live chat system.
Iseedfast provides you a remote server only accessible by you. Your local IP is hidden under the IP of the server. Thus, your activities are hidden and you stay anonymous.
Iseedfast also provides an OpenVPN app for increasing security.
WHY DO I NEED A SEEDBOX?
If you are interacting with torrents and BitTorrent networks, then you have to make sure you are not being tracked. Sharing torrents can make you vulnerable as it makes your information available to everyone in the BitTorrent network.
This keeps you at risk as your information is accessible by everybody. Seedboxes helps you hide your information while still helping you get a better seeding ratio.
CAN I GET AFFORDABLE PLANS WITH ISEEDFAST?
We are the most affordable seedboxes available. Our seedboxes are reliable and provide high upload and download speed at a cheap price. Apart from that, we have a strong sense of relationship with our customers and we help them every time it is possible. Our support is live 24/7 for you.
HOW CAN I PURCHASE AN ISEEDFAST PLAN?
You can purchase your selected plan using Paypal or stripe card payment.
WHEN WILL MY SEEDBOX BE READY AFTER PURCHASE?
Your seedbox typically starts as soon as you make payment. If not, then please contact our support team to resolve any issue.
HOW MANY APPS WILL I GET WITH MY SEEDBOX?
Issedfast has a total of 39 applications that are pre-configured with your seedbox. You get a standard app package that includes apps like OpenVPN, rutorrent, pyload, google Drive, Jackett, etc. with every plan, but applications like Plex, Sonarr, Radarr are available with the Seedfast Pro plan only.
HOW MANY ACTIVE TORRENTS CAN I HAVE AT A TIME?
With Iseedfast, you can have unlimited torrent active anytime. This helps you maintain a better ratio for your private torrent servers. You can even set ratio groups from the rtorrent client to automize the seeding of your torrents.
WHAT SPEED DO I GET WITH THE ISEEDFAST SEEDBOX?
You get a high upload and download speed of up to 10 GBPS. Seed you torrents seamlessly with iseedfast.
I you can't find answers to your questions in our FAQ section, you can always contact us. We will get back to you shortly.